The "dude" in yukon dude software refers to the decidedly un-dude-ish Dave Rogers. Dave actually shares little with dude-ness stalwarts Keanu, Spicoli, Kato, or even Lebowski.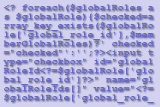 However, the company name does fit well with Dave's almost pathological indifference to matters of a serious nature. Except for your software project, of course.
Before venturing north, Dave finagled a couple of degrees and then plied his trade on Bay Street for a few years.
Aside from dude-ing it up around Whitehorse, Dave occasionally teaches computer-related courses at Yukon College.