You can reach the dude in a number of ways. In descending order of preference, these are: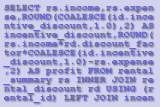 via email at info@yukondude.com;
by telephone at 867-336-1463 during normal Yukon-ish business hours (Pacific Time); or
through the post at Box 31063, Whitehorse, YT Y1A 5P7;
on foot at 60° 42' N / 135° 6' W
Of course, the dude does tend to spend the odd business day out hiking across the territorial sprawl. Barring grizzly attack, the dude will be sure to respond promptly to all inquiries.